11 Secret BBQ Cleaning Tips (and 3 Maintenance Hacks)
POSTED ON June 3, 2022
No matter the season, you can always host a delicious BBQ gathering for your friends and family. Throw in some good old burgers, vegetables, and whatever else you like grilled and you've got a recipe for a good time. But, when you see your dirty, nasty BBQ, you might get shocked.
In the worst-case scenario, you've already had a great time with your loved ones and loaded up on delicious food, but you're left with a dirty grill.
You don't have to worry, though, since Paul's Cleaning Team has put together a list of gas BBQ cleaning hacks, tips and tricks you can use!
The best thing about cleaning a gas BBQ is that you can easily find most of the materials you need in your own kitchen.
Now that we're done with the introduction, let's get to the cleaning hacks part.
BBQ Cleaning Gear, Tools & Supplies
To get the job done, you need to arm yourself with:
Specialized barbecue grill cleaning wire brush.
Pumice stone.
Steam cleaner.
Baking soda.
Vinegar.
Onions.
Olive oil.
Coffee.
Steam Cleaning & BBQs
While professional oven cleaning is always a sure good for nasty grill plates, food residue, and excess grease, never underestimate the power of hot water and steam!​​
The most effective way to clean dirty BBQs that need some serious work is with a reliable handheld steam cleaner. If you do it correctly, high-temperature heated steam will easily slip through grease, melting away the nasty stuff. The steam cleaner is great for getting rid of sticky food leftovers, too.
However, if you don't have a steamer, here is another way you can steam clean your BBQ:
Fill a metal tin or container and bring it to boil on the barbecue.
Put on your mitts and push the container to the side.
Then, use a bristle brush to scrape and clean your grill. Steam assists in cleaning barbecues!
Still reluctant? Check out the video below to see the end results of cleaning a barbecue with steam!
Pressure Washing & BBQs
A pressure washer can work wonders with stubborn food particles, but first, you need to prep your BBQ:
Remove stuck ash from your grill.
Replace the charcoal grate.
Move it far away from anything that may be damaged by splashing (the centre of the grass is an ideal location, but positioning it next to a compost pile is preferable).
If you want to avoid making a mess, just set the pressure washer's dial to the medium setting and wash in a downward motion.
Pumice Stone For Grill Cleaning
Because of its inherent antibacterial properties, pumice stone is an excellent tool for removing food debris from hard-to-reach places.
For tough buildup and residue on grill surfaces, pumice is a great tool because it's safe, non-toxic, and odorless.
For charcoal grills, there are specific brushes available for burnt-on-food.
Apply Onions To Greasy BBQ Surfaces
If you prefer the simple way – the popular onion hack might prove to be the ultimate solution for cleaning your barbecue. Onion juice can break down fat and oil compounds and thus help immensely.
Here is how to use an onion to clean your BBQ gas grill:
Let your BBQ grill heat up to 350-375°F (175-190°C).
Cut the onion in half and pierce it with a fork.
Rub the onion over the grill bars.
The onion will release a juice that turns into steam and makes your grill squeaky clean. Here is a video showing you exactly how to do it!
Cleaning BBQ Grime with Baking Soda
Baking soda can clean just about everything the world has to offer. It's a universal cleaning supply. So, why not use it to clean your dirty BBQ grill?
Here's how you can use baking soda to clean up your grill:
Sprinkle a few tbsps of baking soda over a damp grill.
Activate the baking soda using some water.
Take a regular washing sponge and use the abrasive side to rub the grill.
Rinse the grill and you're good to go!
Squeeze & Apply Lemon Juice to Clean Your BBQ
Citric acid has cleansing and antibacterial properties. Combine it with Salt, which has abrasive qualities, and you get a decent cleaning mix for little-to-no price.
Cut a few lemons in half.
Dip each half in salt.
Preheat your barbecue to 350-375°F (175-190°C).
Rub the "salty" sides of the lemons all over the hot charcoal grill.
With enough rubbing, lemons and salt can clean almost anything.
Beer is a Cleaning Miracle
Beer is another excellent thing to use to clean your grill, because it can burn through grease like Superman can see through walls.
Pour a bottle (or half) over the grill grates while they are still warm.
Use a bristle brush to scrub burnt food off.
Enjoy a squeaky-clean barbecue.
Try Some Coffee for a Clean BBQ
Who doesn't like drinking coffee? Few, right?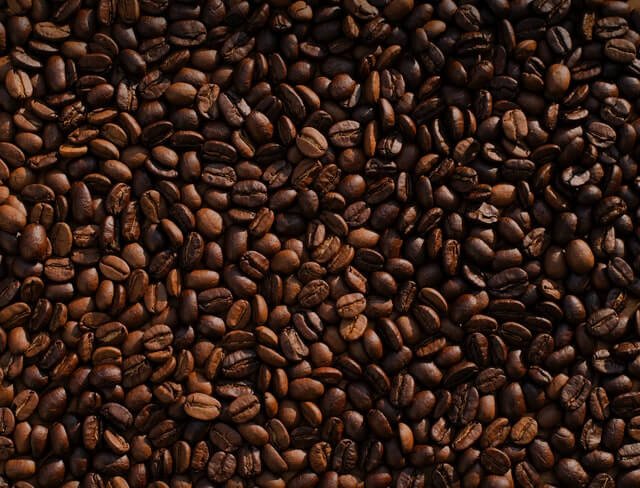 Well, you might be surprised to learn that the favourite morning drink of millions can also make an awesome cleaning agent! So, when the sun's out, and you need to clean up your BBQ grill, use coffee! This method works exceptionally well if you're a pro at making filter coffee. However, if making filter coffee isn't part of your skillset, we've got your back!
Here are the steps you need to follow:
Refill an empty Moka pot using hot water.
Pour the coffee over the grill grates.
The acid in your coffee will get rid of all the greasiness and any stubborn chunks of food. See how:
DIY Vinegar Spray
In a spray bottle,
Combine water and vinegar at a ratio of 1:1.
Spray the solution onto the grill.
Give the solution 10-15min to do its job.
While waiting, take your vinegar bottle.
After 10-15min have passed, spritz pure vinegar on your grill.
Scrape it.
Clean the grill inside and out, then repeat until it shines.
Steam With A Damp Newspaper / Foil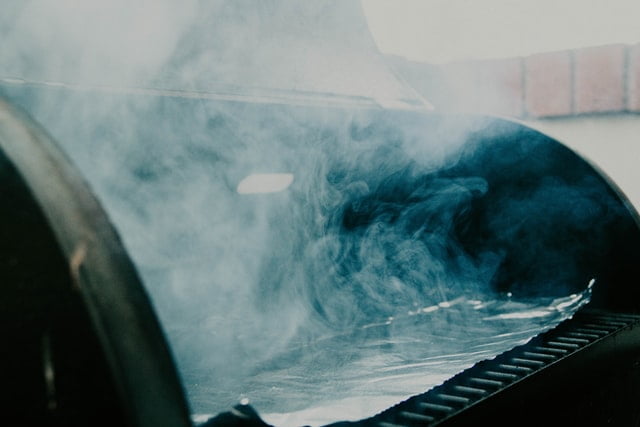 It can help you clean your BBQ grill more effectively.
Take a piece of newspaper and sprinkle water on it.
Use it to cover your BBQ to make it steam.
After the grill has gotten to a comfortable temperature, spray some more water on another piece of newspaper, then place it on top of the grill.
Place the BBQ cover on top, and then give the grill half an hour to do its thing.
The steam that is produced by the combination of the heat from the grill and the water from the newspaper will loosen and remove any gunk that has accumulated on the grates. When that happens, you're free to scrub grime away.
Bring Your Dishwasher to Use
Save precious time by bringing your mighty dishwasher to use.
Remember, those myths about dishwashers being too sensitive for cleaning grill gates are merely just myths!
So, make sure the tiny parts of the barbecue are perfectly clean by putting them in the dishwasher.
Remember to:
Soak the grates in the sink
Remove any chunks of food or other debris
Use the extra scrub option if your dishwasher has it to get squeaky clean grates!
Remember to Maintain Your BBQ Properly
Cleaning your grill grates after every use is a good start, but you can do more to ensure your BBQ is kept in perfect condition for years to come!
Olive Oil & Rusty BBQs
If you've got an iron barbecue grill, don't forget to give it a wipe using some olive oil after every use. This prevents it from rusting and keeps it new and clean!
Remove any oils, fat, and grease on the grates of your grill by scrapping and disposing of them into a container or bucket. It can also comes in handy to keep a fat trap in your kitchen to collect fats and dispose of them correctly to avoid getting blocked drains, says expert Rider Drains.
Keep the BBQ Base Clean
An important precaution most BBQ grill owners avoid is making sure to get rid of old and used ash and coals whenever they need to use the BBQ for cooking.
It's a pretty simple process to discard the ashes and coals in a bucket or container and remove the leftover pieces from the base with a towel or cloth, along with some soapy water to wash stuck-on-food.
If you don't remove the ash from the base, it can cause your BBQ to choke and result in gas leaks or even explosions. So, make sure to remove the ash and get regular checks by a registered gas safe engineer to inspect for leaks and obtain a gas safety certificate.
According to gas safety certification experts Gas Safety Certs, a certified inspection and certificate not only protects you from a breach of the law but also ensures all gas devices in your home are safe for use.
Use Ketchup to Tackle Rust
If you need to tackle rust, then good ol' ketchup can help you out.
Apply ketchup to the damaged spot.
Leave for a while.
Scrub away.
Cleaning Hacks for Gas BBQ, Conclusion
Gas BBQs are a true blessing, with all the delicious food they allow us to cook (burgers, or ground beef, yum!). While you make sure to keep your grill clean after every usage, don't forget to take precautions when it comes to storing it, as well!
Finally, when you pick the right hack and perfectly clean the inside of your BBQ, don't forget – the outside of your grill needs some cleaning too! So, find yourself a regular cleaning spray and get ready for elbow grease and some good old BBQ scrub and wiping! We hope our list of hacks was useful, and helps you get your BBQ grill squeaky-clean after you're done with those steaks!
Are you in search of reliable oven cleaning and BBQ cleaning service in Melbourne? Our team of highly professional Oven cleaners in Melbourne possesses extensive experience in this field. They are equipped with the necessary cleaning solutions required to efficiently and effectively maintain your cooking appliances. You can trust our experts to deliver exceptional cleaning results.